Address:
Route de Charnoz
01800 Meximieux
France
Contact Name: Simon O'Connor
Phone: 00 44 (0) 7764564421
E-mail: This email address is being protected from spambots. You need JavaScript enabled to view it.
Web: www.bfrsystems.com
About BFR Systems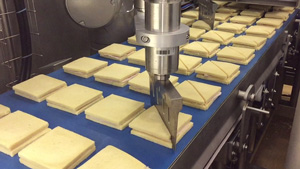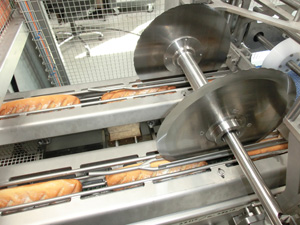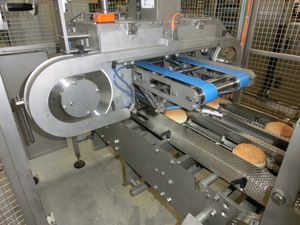 From design to manufacture, BFR Systems which incorporates the brands of ERMATEC and EUROCRI offers complete solutions to the Food Industry. With over 30 years of experience, 2 production sites and 75 employees, BFR Systems can supply high technology innovative turnkey systems, fully compliant with all EU Standards. Notable areas of expertise include: Fixed weight Ultrasound cutting of Cheese, Bakery and Meat products; complete process, assembly and packing lines for Sandwiches, Burgers, Panini, Hot Dogs, Croque Monsieur, Biscuits, Pastries, Morning Goods, Confectionary and Surimi.
Innovation throughout the line for the Sandwich Industry
Drawing on our years of experience, we can offer complete solutions to the Sandwich industry, including: bread de-nester, butter and sauce depositor, integration of cheese and ham slicers, garnishing conveyor, sandwich closure and ultrasonic cutting of sandwiches into triangles.