Every issue, we focus on a café or coffee shop doing outstanding work in the sector. And there's an ever-growing business in the heart of the UK, with a Jack-of-all trades at its core.
G'DAY DUDLEY
For anyone running a coffee shop or café, one characteristic is surely a prerequisite – passion! And there is no greater example than entrepreneur Jack Morris at the award-winning Ten Steps Coffee Lounge in Brierley Hill, West Midlands. Despite his tender years, he has built a remarkable business from scratch… aligned with a firm focus on helping those less fortunate.
It was a trip to the southern hemisphere a decade ago that provided inspiration for Morris and his now wife, Harriet – who were teenage sweethearts. "Her sister lives near Perth and we fell in love with the coffee over there. Throw in the chilled-out, Aussie vibe and it was a real experience, alongside fantastic food. Just amazing. Then we came home to Dudley and struggled to find anything similar. While we considered relocating to Oz, we eventually took matters into our own hands," said Morris.
The opportunity came at The Waterfront development in Merry Hill, back in 2018. Morris was running a cleaning business, but the pair had purchased a Sage Barista machine, with a little steam wand, for home. Having trained himself via YouTube and receiving high praise from friends for his latte art, Jack and Harriet took the plunge.
"We had been married three years and a unit came up on the waterfront – it was perfect. Me and my best mate, who is a great 'chippy', did everything, from plumbing to wallpapering and painting, just to keep the costs low. It took us a year to get in because of lease negotiations, but that time was a bit of a blessing, as we went on a tricky journey to find the perfect roastery." And the ideal fit was Iron & Fire.

PRACTICAL REQUIREMENTS
The coffee experience can make or break any shop. High quality is a minimum expectation, and having seen it first-hand Down Under, Morris was acutely aware of its importance. Compromise was not an option.
"We went through so many speciality coffee roasters, but Iron & Fire founder, Kevin Burrows, was the only one who walked in and asked us exactly what flavour profile we were looking for. He talked about mixing a bit of Columbian, then Brazilian, and finding the right flavour notes. Basically, a match made in heaven."
They opted for a Fracino 3 Group Commercial machine, with two boilers and one independent steamer, which are lightning quick for busier times. It was also bespoke-painted a cool, auburn-type orange to fit in with the feel of the shop.
With the beans and machinery in hand, creating the experiential element was next on the list.
"My family would vouch that I'm not a normal person – my brain doesn't work the way that everybody else's does. I'm extremely dyslexic, but that lends itself to a creative mindset. I had the look of the shop fully built in my head. I knew where the tables were going; how the kitchen would be; and had clear ideas for the bathroom. Thanks to some incredible help from friends and family – including Harriet's uncle, who had come back from Dubai and launched his own architecture business and just wanted payment in coffee – the dream became a reality."
STANDING OUT FROM THE CROWD
Ten Steps has a unique appeal – and the care and attention to the interior is clear for all to see. It has a rustic, artisanal warmth, with a focus on the people being served. "We have four 4x6ft MDF boards, including artwork and a community section, with Polaroids of customers. They take a snap either of themselves in the shop or elsewhere and tag us online – under the banner 'Sipping your best life'!
"But the absolute priority is customer service. We want to make sure every experience is a good one. The staff are trained to always be friendly and professional – and we've taken influence from America, where it's insanely good. Plus, consistency of product. Everyone can produce the same standard of coffee, with no differentiation from person to person."
The food (which is currently prepared by Morris) is well presented, with distinctive colours and fresh ingredients. While initially starting with a menu of coffee, cake and toast, this has graduated to the likes of a Ten Steps Club Sandwich, Caprese Sandwich/Salad, Healthy Berry Bowls, Avocado Toast and one new arrival.
"We've actually just started doing Saturdays," continued Morris. "And the Full English breakfast has done fantastically well. We were asked for over a year to bring it in, and now we do it for less than a tenner – and it's going to become an all-dayer. It's a no-brainer!"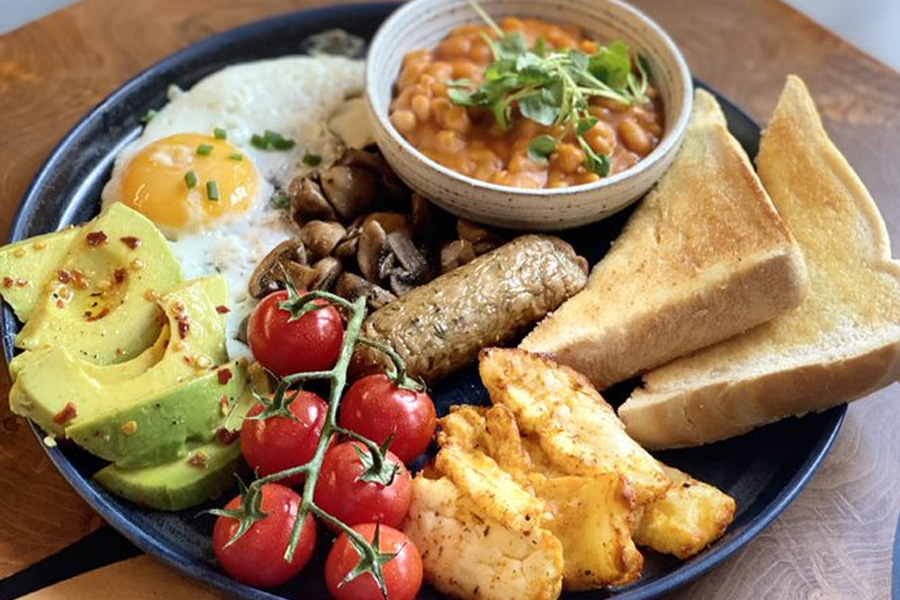 WORD ON THE STREET
While Morris is remarkably humble about the achievements of the business, it's already receiving significant recognition. The Prestige Award for 'Independent Coffee Shop of the Year 21/22 – West Midlands' is an outstanding reflection of its progress. But a new direction has allowed Morris to give something back.
On behalf of the West Midlands Combined Authority, the 'Passport to Employment Project' offered summer jobs, internship places, volunteering opportunities and apprenticeships to young people with special educational needs and disabilities (SEND), funded by The Careers & Enterprise Company. Morris was approached to do barista training.
"Of course, I was wary and wanted to make sure everyone was OK in terms of health and safety. But the team from Iron & Fire helped service the machine at the library where the training took place – it hadn't been looked at for seven years. And we started from November last year, every single week until December 20. Anything from three students, whose disability was very challenging or they had complex needs, up to 12, with perhaps comprehension issues or autism/ADHD. Four hours, two days a week."
The response was remarkable. "We had 36 students sign up… and I think around 30 finished the course. With two of the girls, one of them is coming in for work experience and we've hired the other one for a Saturday job. It was incredible – I loved it. They had me back in January and February and it's an ongoing project.
"We recently had the celebration event, so I got to see all of the original students again – I had no idea how much they had enjoyed it. It was quite heartbreaking at times and I got really emotional. As a keynote speaker, I was also addressing the mums and dads and all I could really say was how much fun I had and all I did was make coffee!"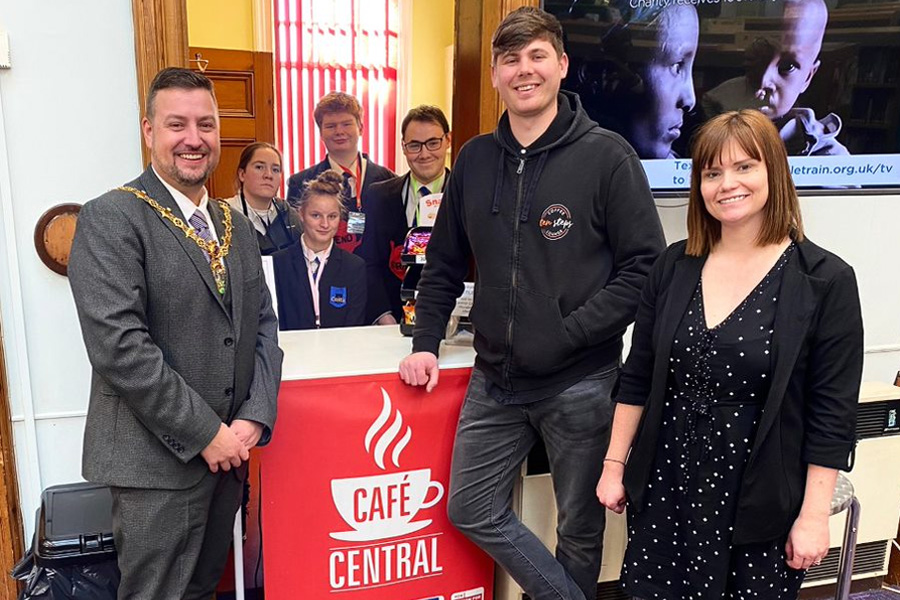 FUTURE AMBITIONS
Having started a business from the bare bones of a unit, expanded the food menu, survived a pandemic and embarked on a philanthropic adventure, it seems the entrepreneurial sky is the limit for Morris. He's also launched a pop-up operation.
"We've had about 10-15% growth every month, over the past three years. So, my ultimate goal is 10 shops, all-in. I'm also focused on the South Hams district, down in Devon. I love it there and no one is quite doing what we do. We could pick up our model and drop it down by the sea – make it seasonal. But for now, it's just a focus until the end of the year and trying to find a couple of new staff."
Managing Ten Steps is no easy feat, with a baby boy arriving last year. Harriet is co-owner and marketing manager, juggling motherhood with three days a week at work, so Morris is on hand six days a week currently.
"My mum and her mum have been great," said Morris. "But I just love what I do. My favourite thing about the shop is that I love drinking coffee and the people I meet. It's all about the customers – and it always will be." A simple philosophy, that's clearly working.