In our fabulous competition, a stylish Gaggia La Decisa, worth over £3,600, is up for grabs...
What's at the heart of genuine Italian coffee? Espresso. Without its silky consistency, its enticing aroma and its unique crema, there would be no latte, no cappuccino; no flat white... But espresso wasn't a natural phenomenon, it had to be invented. And the man responsible for creating Italian coffee as we know it? Achille Gaggia.
Signor Gaggia was a barista working amidst the unmistakable hustle and bustle of Milan and in 1938, he had a light-bulb moment. He imagined a coffee machine that doesn't use steam. Instead, he envisaged a piston mechanism, which would force water through coffee at high a temperature. He worked diligently to realise his vision and ultimately, he created what he considered to be the perfect espresso. Little did he know that his success had heralded the modern Italian espresso era.
Gaggia's process suddenly made coffee 'cool'. By the end of the 1940's, Gaggia machines were installed in many an Italian home. By the mid 1950s and 60s. Gaggia machines were a staple in coffee bars, capturing the vibrancy and energy of the time. Since then, across Europe, and from to the USA to Australia, the most state-of-the-art cafés have served an infinite number of espressos made on a Gaggia machine.
Cut to the 2020s and the Gaggia Professional range, whilst brimming with innovative technology, still bears all the hallmarks of Italian style.
And now, Gaggia Milano presents La Decisa. With its strong looks and clean lines, it continues the evolution of the brand and the range for modern baristas, with its focus on being practical and user-friendly.
La Decisa is available in two or three groups, standard or tall cup configurations. As with all Gaggia Professional machines, a great deal of care and thought has gone into the design and construction of La Decisa, to ensure the machine is as practical as it is stylish. The capacitive glass keypad is not only aesthetically pleasing, it's also easy to clean and sanitise. The glass is tough and hard wearing, as well as being back lit, for an illuminated working area. Maintenance is simple too – the side panels are simple to remove, giving access to the boiler and CPU.
La Decisa looks 'the business' and it does the business.
For your chance to win a Gaggia Decisa, worth more than £3,600 all you need to do is answer one simple question: In what year did Achille Gaggia have his legendary 'lightbulb' moment?
How to enter: Simply scan the QR code to the entry form, or email
This email address is being protected from spambots. You need JavaScript enabled to view it.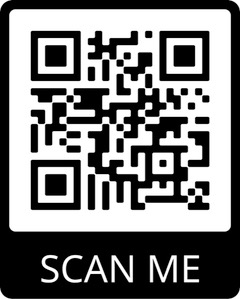 Small Print:
Prize is for the machine only. Installation, service and consumables are not part of the prize. Evoca can put the winner in touch with a service provider if necessary.
Prize is a La Decisa 2 Group Tall traditional espresso machine (product code: 9S0101). There is no alternative product or cash equivalent. Full product details are available on the Gaggia Milano website
Competition is open to registered businesses only and individuals representing their business. This machine is not suitable for domestic or individual use.
Winner agrees to publicity.
Competition closing date 30th April 2021. The winner will be notified within ten working days.
For further terms and conditions – see entry form.