Whether it's bites and fries or Asian cuisine, OOH casual dining is on the up, presenting an ideal revenue opportunity for café and coffee shop operators.
SOCIAL NETWORKING
It's official… there's been an upturn in consumer confidence around eating and drinking out. But how, and when, people are doing it is of key importance to the café sector – with smaller dishes and socialising trends prevalent.
The increasing challenges for hospitality have been well documented. Running a small café or restaurant in Britain right now is like walking a tightrope, with the prospect of record insolvencies – but there is a slither of light on the horizon, which is ultimately an opportunity to increase revenue.
Lumina Intelligence data reveals the total UK eating out market reached £91.5 billion in 2022, just 0.6% ahead of 2019 levels and 38% up year on year. Katie Prowse, senior insight manager at Lumina Intelligence, said: "The coffee, bakery-led and sandwich channel has outperformed the total market, totalling £10.5bn in 2022 – 9.8% ahead of its 2019 total. Several factors have underpinned this segment's recovery and expansion, including continued strong physical outlet growth. Bakeries and coffee shops are more protected than other dine-in channels, as they are typically cheaper and more habitual, with missions driven by needs such as commuting or being out and about."
Drilling down into the numbers, coffee behaviour is becoming less about drink-only occasions, which are on the slight decline. Year-on-year growth is coming from brunch and snacking, driven by an increase in purchasing both food and drink together. Consumers are trading down from the more expensive, out of home (OOH) option of casual dining or mid-level restaurants, replacing it with the more affordable, casual occasion. The desire to socialise is stronger than ever – so the compromise is brunch and lighter meals with friends and family.
BITE-SIZED INNOVATION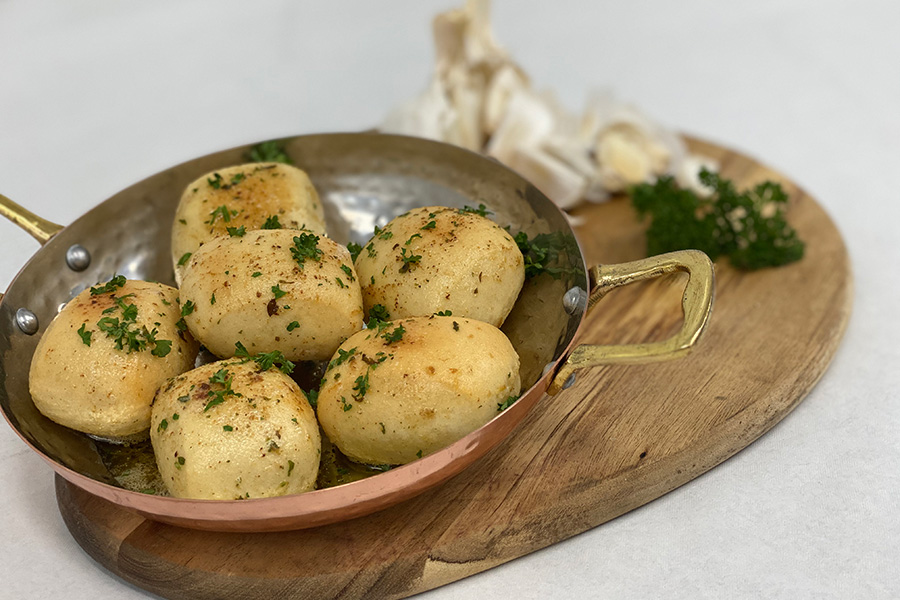 Smaller, indulgent treats are a great way of lifting the mood, with budget-friendly cafes and less formal eateries satisfying the need for a tasty bite.
"Operators appreciate benefits from the convenience of expertly produced, versatile bakery products which are easy to prepare – a real asset in busy kitchen environments," said Charlotte Perkins, trade marketing manager, Pan'Artisan Ltd. "We are renowned for expertise in dough and producing breads, dough balls and pizza bases that draw inspiration from the traditional techniques and authentic bread and dough recipes of Italy. We even undertake twice-weekly product testing to ensure our strict cooking performance criteria is met.
"For an innovative café menu choice, we offer Mini Dough Bites – giving caterers the chance to serve a perfect-sized solution for smaller appetites at a keen price… great as a side dish too."
Smaller is certainly more beautiful, with flexible offerings. Customisation is allowing operators to retain choice on restricted menus and align with personalistaion – 49% of main dishes are customisable, up +2ppts from Feb to Sep 2022 [Lumina, Menu & Food Trends Report].
Lamb Weston offer potato solutions with their latest innovation, REALLY Crunchy Fries. Created to satisfy growing demand for unique sensory dining experiences and sustainably minded quality ingredients, they've been developed exclusively for the OOH channel.
When choosing to eat out, one in two diners in the UK want food experiences they can't get anywhere else* – and right now, 75% of diners crave indulgent foods that offer sensory pleasure, as a means to boost mental wellbeing and make them feel happier. UK operators also want added-value products that offer the 'wow factor', yet are elegantly simple, reliable and efficient in every type of kitchen.
Sensory research by acclaimed audiologist Natan Bayman, MD, revealed that the sensation of crunchy food stimulates feelings of enjoyment and excitement in our brains.** In a separate sensory study, Professor Charles Spence of Oxford University found that potato chips with superior crispy and crunchy sounds were perceived to be more fresh. As consumers regard freshly prepared foods as better quality, frozen fries that look, feel and taste more artisanal command a higher perceived value and provide a more desirable dining experience.
Operators can upgrade REALLY Crunchy Fries with simple seasoning options that have a higher perceived value with consumers than just salt and pepper. Examples include rosemary sea salt, Parmesan and truffle oil, peri-peri salt or go for sriracha or harissa salt. Or try serving fries dirty or loaded – ideal for sharing.
"Our tip would be 'build your own fries," said Pete Evans, Lamb Weston's UK marketing manager. "Give customers a choice of sauces, toppers and extras that can be changed regularly to offer something fresh and new, all built around good quality fries."
TASTE OF ASIA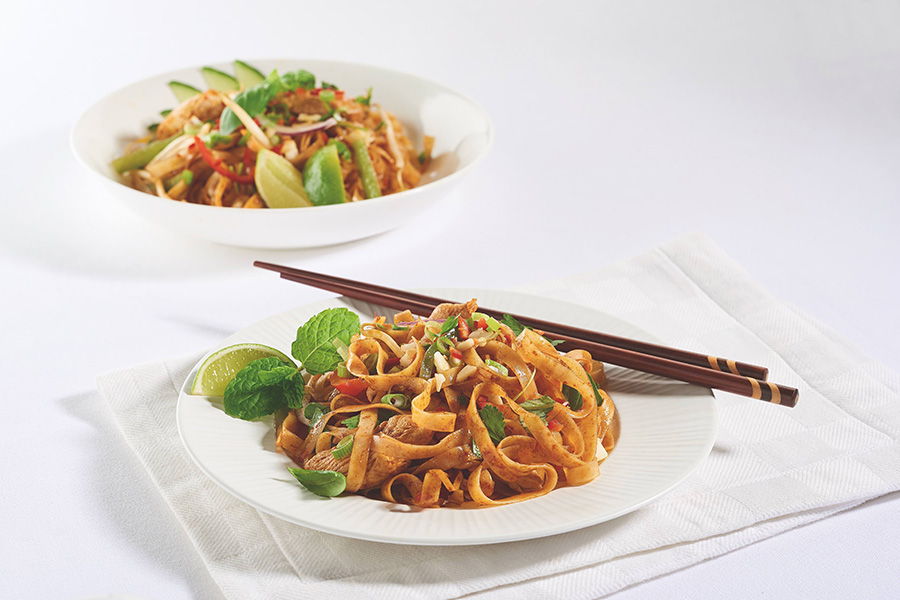 Providing an interesting menu is of course paramount, with dishes less likely to be prepared at home likely to win over curious gastronomes. Increased exposure to world foods via street food markets, along with the accessibility of travel, has resulted in a swell of interest in global, regional cuisines, alongside a desire for authentic, quality food offerings.
Bidfood's Food & Drink Trends 2023 shows the taste for unusual fusions is continuing, with an example being Japanese Spiced Brisket Toasted Sandwich. The report suggests offering customers a unique experience by mixing ingredients, flavours and formats of popular dishes for a more novel experience is the way to ago – 'almost half of UK adults (46%) agree that eating a familiar dish with a global twist has encouraged them to explore that cuisine further'. Chinese dishes are a familiar favourite and great choice for caterers, known for quick-to-cook stir fries, chow mein and noodle dishes, which can easily be elevated by way of spices, fresh herbs and quality ingredients.
"Reassurance in product choice is important. Noodles present a reliable store cupboard staple, suitable for many menu types, and if storage is no issue, buying in bulk can help keep costs down," said Greta Strolyte, brand manager at Lucky Boat.
"Asian fusion cuisines are really gaining flavour. Highlighted trends cite the influence of East Asia is growing, with interesting interpretations of classics from the likes of Thailand, Korean and Japan [The Food People, 22-23 Trends]. We have experienced wonderful product feedback from both traditional and contemporary Asian food operators throughout the UK. Our customers love our noodle range for their superior taste and premium quality – the perfect portion-size nests are ideal for waste control, too," concluded Strolyte.
Foresight Factory: Consumer behaviours towards dining OOH, 2022. ** C. Spence, 2004 – Journal of Sensory Studies
A GUIDING HAND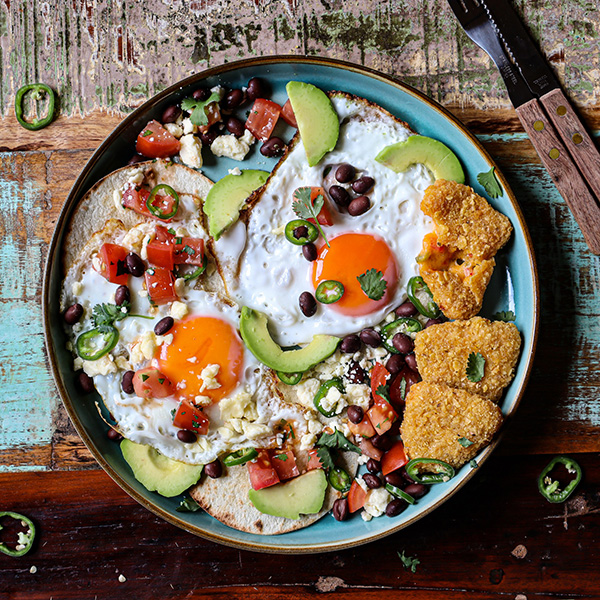 According to research carried out by Aviko, Sunday lunch is no longer the UK's most anticipated weekend eating occasion, with brunch swooping into top spot.
As a response, Aviko has created a brunch guide to help maximise this opportunity. Filled with top tips and menu suggestions, the Let's Brunch guide is a first for the company, helping businesses stand out from the crowd and curate a menu that will appeal to customers.
"Brunch is a hot ticket meal for restaurants, pubs and bars that provides an opportunity to make a profit at a time of day when consumer spend is usually quite low," said Mohammed Essa, commercial director UK & Ireland. In recent years, brunch has soared to popularity, thanks to the booming success of bottomless brunches! Our guide has all the hot tips and advice for business owners to make this occasion their own."
It covers key aspects of foodservice operations, including the hidden potential in drinks and sides and how to make brunch work for you and your kitchen, while keeping costs down to maximise on profits. With a significant 61% of consumers going out for brunch to mark an occasion or socialise*, there's never been a better time for operators to update their offering and venture into this dining sphere.
"Brunch doesn't have to mean a light bite. Diners want something substantial for the day ahead, so why not offer a hearty full-English or excite intrigue with global cuisines such as a Tunisian Shakshuka, complete with Aviko Hash Browns or Mexican Huevos Rancheros," continued Essa.
"It's been a difficult few years for hospitality, with the cost of living crisis following Covid, so we are committed to helping our friends in foodservice bounce back with the help of our insightful guide and support them in this new booming brunch era."
Let's Brunch is available to download by visiting aviko.co.uk/campaigns/download-our-brunch-guide.
*Independent Research, Toluna, Panel of 500, May 2023.