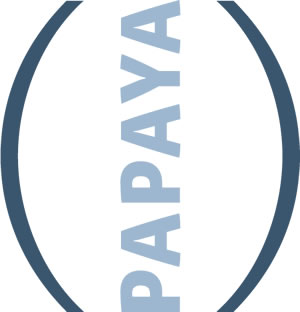 Address:
Orion House
14 Barn Hill
Stamford
Lincolnshire
PE9 2AE
Contact Name: Nick Edwards
Phone: 01780 758560
E-mail: This email address is being protected from spambots. You need JavaScript enabled to view it.
Web: www.papayauk.com
Papaya was born in 2009 as a simple software solution for the food manufacturing industry. We've since seen rapid growth and now support over 185 sites across the UK with more than 100,000 active users currently on the platform. Our team has over 30 years combined experience in the food manufacturing sector and we are driven to work with our customers to shape industry standards and achieve paperless factories.
Papaya's software solution is called mi Platform and essentially, it brings simplicity into software. It is a cloud-based platform that can support single sign-on, is user friendly and operates without the need for you to purchase a software license. From learning and development, health and safety, through to compliance and auditing, mi Platform enables businesses to streamline and enhance internal procedures for training and compliance reporting, all via one system.
And with all our customers, it's like a partnership from the outset. We deliver a simple on-boarding process, support you to train it out across your business and help you to understand training, safety and compliance software.
As part of our partnership approach, we like to make promises to our customers because we are confident in our ability to deliver and meet your requirements. We promise to help you to achieve:
spreadsheet replacement
automated training compliance
accurate training records
centralised document control
timely compliance management
real-time live data
comprehensive visual reporting
clear visibility across teams
In summary, our success comes from helping our customers to overcome some of their biggest challenges; replacing manual processes, eliminating paper-based systems and allowing businesses to put their hands on accurate information anytime, anywhere and from any device. And our customers can see the benefit too! They love what we do because of our partnership approach, our knowledge and our visibility across businesses; their feed back says "the system has paid for itself with our paper savings".